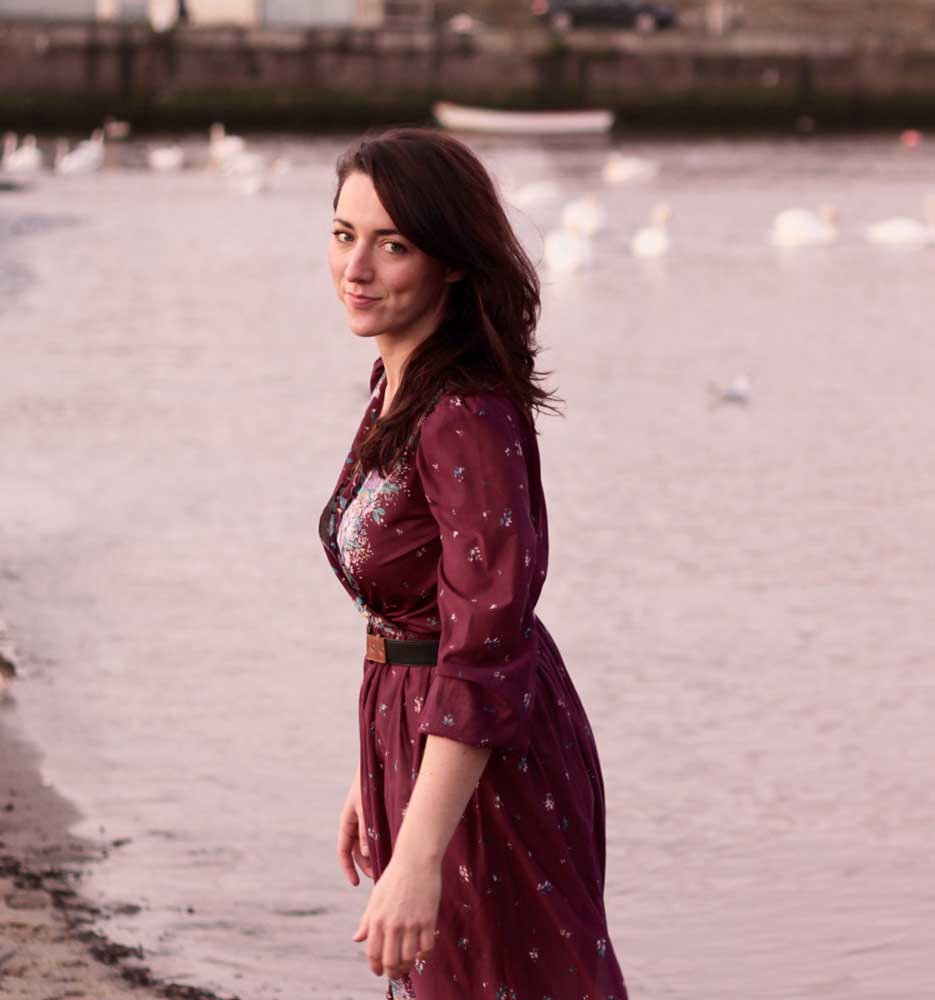 From Growing up in the West of Ireland, I have been immersed in Irish music and céilí dancing since I was born. I am a traditional Irish fiddle player, Sean Nós dancer and Céilí dance instructor.
I instruct ceili dances for corporate groups, language schools, weddings and events.
I am a highly skilled and qualified group facilitator, incorporating my studies in Psychology and MA in Transcultural European Outdoor Studies, focusing my thesis on Group Facilitation Skills in Outdoor Education.
I have facilitated groups in diverse locations including prisons, outdoor education centres, GAA clubs, and autism services.
Yoga, mindfulness and the great outdoors are some of the cornerstones of my wellbeing and I love to share these practices with others.
This is where I bring all my interests together and I welcome you to join me on this journey.
My Story
How I Got Started
Family Foundations
I grew up in the Burren, County Clare in the West of Ireland and was immersed in Irish music since birth. I inherited my love of music and dance from my mother who taught me and my siblings our first set dancing steps as soon as we could walk. I went on to learn step dancing, set dancing, céilí dancing and sean nós dance, an old percussive Irish dance.
Education & Travel
I left the Burren and went on to study Psychology at University which led me to working in intellectual disability and autism services for a number of years.
My adventurous and curious nature led me to many wonderful and life-changing educational experiences abroad including; training as a yoga teacher in India, a ceili caller in England, an outdoor instructor in Donegal and gaining a Masters in Outdoor Education from England, Norway and Germany, specialising in Group Facilitation Skills in the outdoors.
Music & Dance
My love for céilí dancing in particular has grown through my experiences abroad, where I have been able to share this accessible way of group dancing with people from many walks of life. I have taught céilí dancing while living in England, Germany, Norway, and USA. I find it an amazing way to break down barriers between people and create movement in group dynamics.
I have used céilí dancing as a team building exercise in working with IKEA, Nab Cottage Language School, University of Marburg, University of Cumbria and Norwegian School of Sports Science. I have also performed as a céilí caller at various weddings, social functions and music festivals.
I also play traditional Irish and contemporary fiddle and performs with bands, at social functions, corporate events and weddings. I have been playing the fiddle since the age of 7.
Wellness Practices
The wellbeing of my group participants is the core thread running through all my practices. I have developed this focus into formal training in yoga, mindfulness and outdoor instructing. My studies in Psychology and Transcultural European Outdoor Studies have given me valuable experience in the theory and practice of group facilitation and leadership. I have a great love for bringing groups together and getting the best out of them.
I currently teach workshops in Dance for Wellbeing classes incorporating yoga, dance and mindfulness practice.