Introducing Céilí Club
The Irish Céilí has always been about gathering in houses for music, dance and craic. Now more than ever we are using music to bring us together across the globe.
Sean Nós Dance workshops can be booked below, which will give you the skills you need to get involved in a Céilí the next time we can dance together. These workshops will continue online through the Winter months and cover the basics in this old Irish percussive Dance.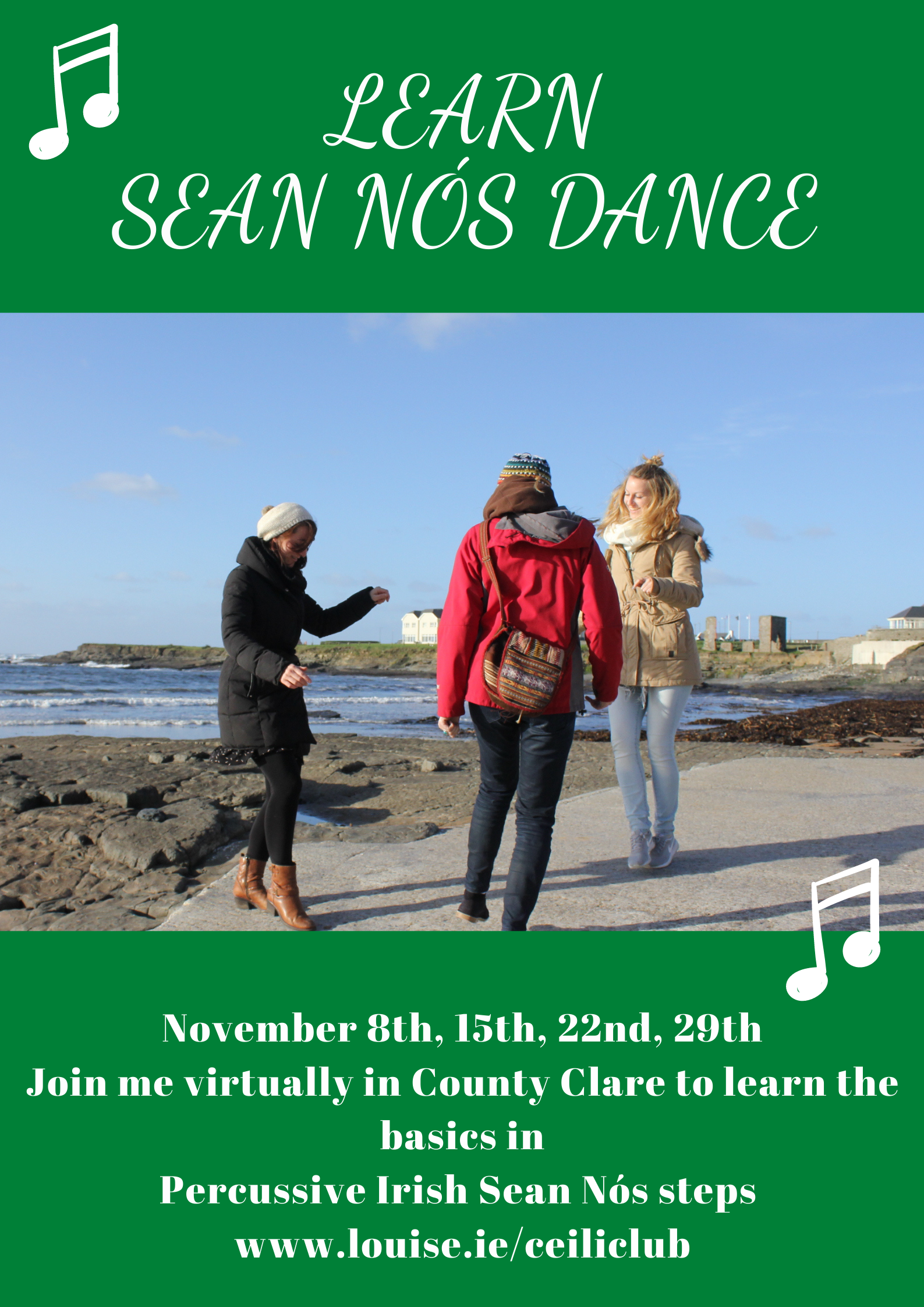 Over four workshops you will learn:
Sean Nós solo dance steps, an old Irish percussive Dance
What's received:
4 x Live Interactive Zoom workshops

Cost:
€39/$45 for 1 month

When:

November:
 Sundays 8th,15th, 22nd, 29th at 7pm IST/2pm EDT

Join us for this monthly dance challenge and bring your family or friends along with you. With different steps each month, you can improve your party piece skills, get some exercise and be ready to hit the floor when we can all dance together again!